Getting started building your Kiosk
Kiosk mode can be created in the device profile section.
To get started click on the 'ENTER KIOSK BUILDER' button. Once open, applications can be added which will display in the kiosk menu.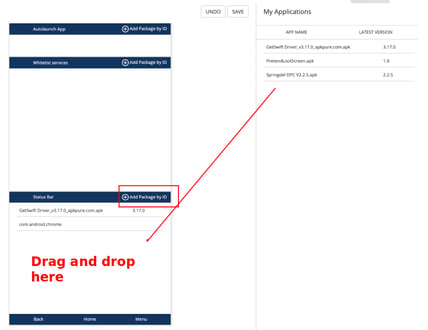 Kiosk mode backdoor
The kiosk mode can be closed for debugging / troubleshooting purposes. This is done by entering a custom password in the Kiosk backdoor exit section. Secure passwords over 8 characters in length are recommended.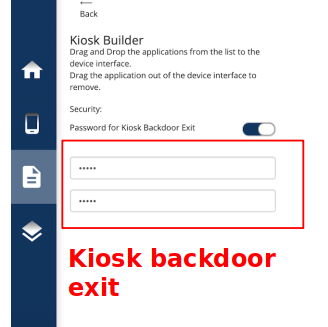 The backdoor allows for administratorers to exit our of the kiosk. This is done by simply tapping the back button on the device around 10 times. Once done a prompt will appear and the set backdoor or password will be needed to exit the kiosk mode.
Custom Kiosk Menu
The kiosk mode may be customized per admin / user's liking with HTML. A reference template can be provided to users for creating his / her own unique style of design.