How to create device profiles in Springmatic
The Profile management section is where device profiles can be setup. Device profiles dictate what the is and is not allowed to do per it's type, use case, and/or location.
What can be set in a Profile?
Core device functionality / features, such as camera, Bluetooth, etc.
Applications to run on the device
Certificates
Network settings - includes access point name (APN) and login
Kiosk mode
File sync to push certain files from the interface to the device
Geofencing
Device password
Security
Wallpaper on the device
Settings - includes region and NTP sync, language, and mobile data or WiFi only for sync and download
Getting started
Click on the Profile tab and click 'CREATE PROFILE'.

Give the profile a new name.
Assigning the desired levels of Functionality to the Profile. These functions will be enabled/disabled per the settings of the Profile and applied to the devices of this profile group.

Add applications to the profile. These applications will be installed from the Springdel servers and pushed to the devices for use.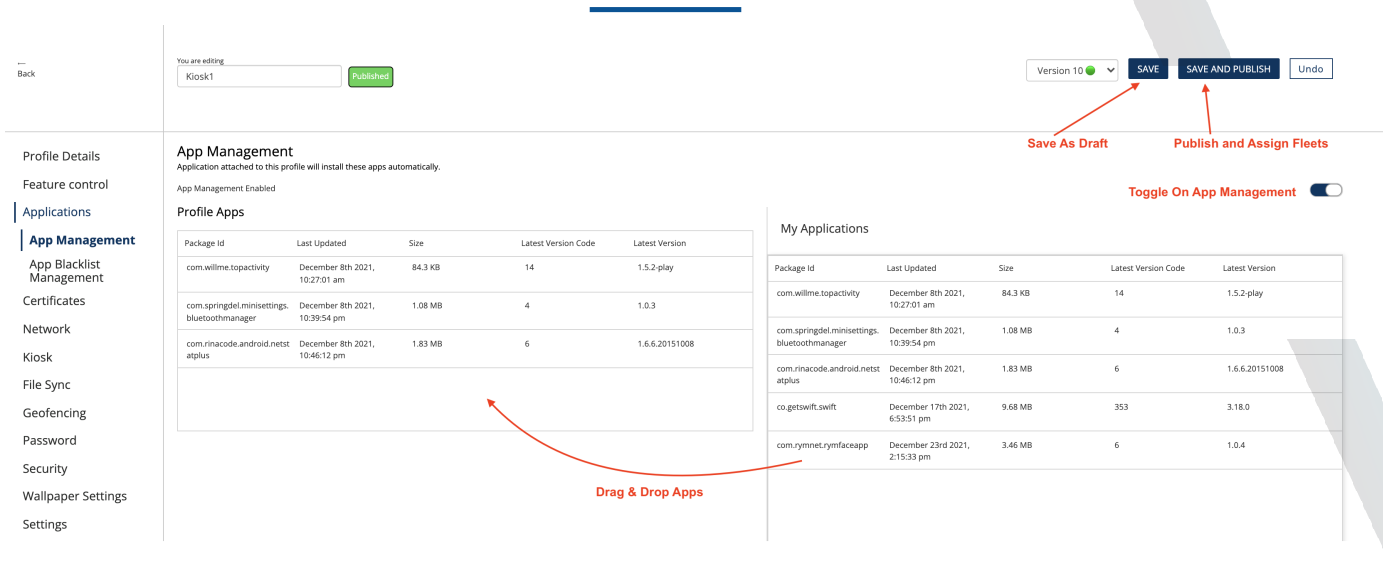 Click 'SAVE' to save the profile. Click 'SAVE AND PUBLISH' to immediately apply the Profile to the devices of this type.
Clicking 'SAVE AND PUBLISH' will prompt for fleet assignment. Pick which fleet or sub-fleet of devices should receive the profile.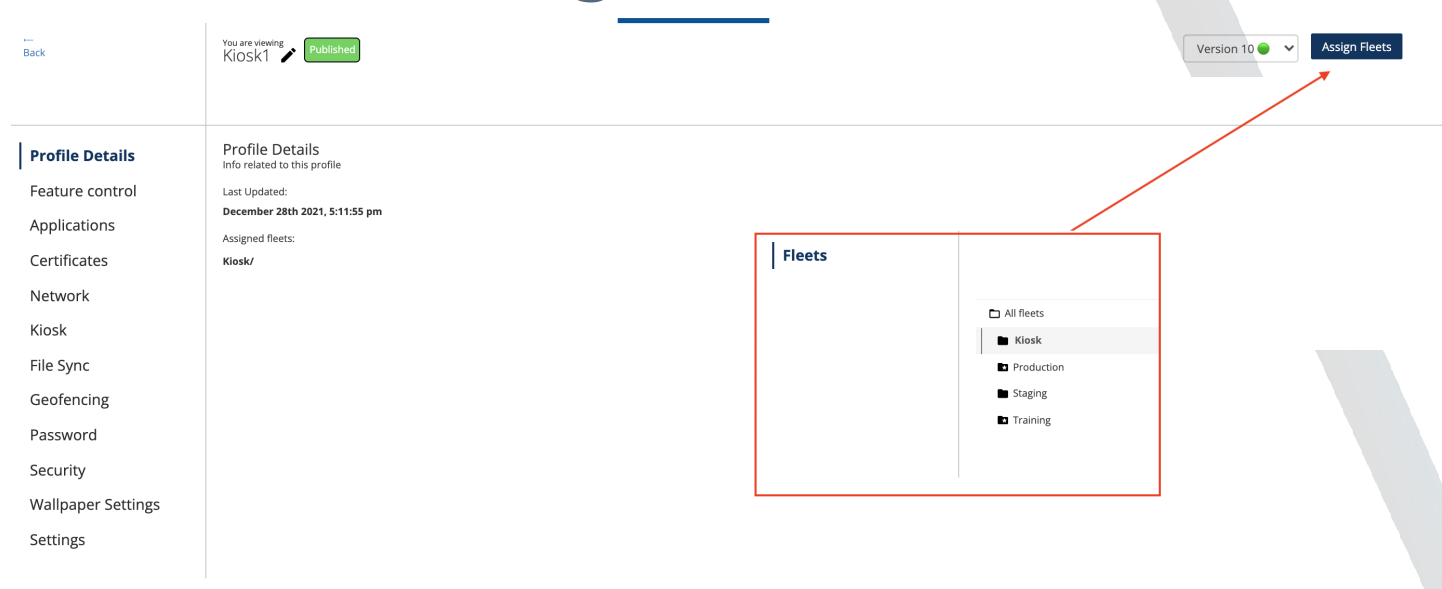 Modifying the profile
Once created the profile can be modified at any time with updates pushed to the assign fleet(s) by clicking 'SAVE AND PUBLISH'.